GET YOUR FREE VOUCHER FOR 6 WEEKS!
Hey West Hills, Woodland Hills, Chatsworth, and surrounding areas!
I'm Coach Rod and I am doing something CRAZY to promote our Group Personalized Fitness Classes at XplosiveFit.
We are giving away 20 vouchers (if you're reading this, we may still have some left!) for a 6 Week Challenge complete with fun workouts for all fitness levels, the world's simplest meal plan, and accountability that actually works.
Beat the Challenge, lose weight, and pay NOTHING!
Fill out the short form on your screen to sign up for our 6 Week Challenge!
UNTIL THE CHALLENGE BEGINS
We've condensed our best workout routines into 6 weeks of transformation minded fitness. Burn calories and shed those extra pounds in no time at all! We've planned everything out for you paying attention to the THREE PILLARS that are most important to a physical transformation! There's no catch, just hard work, and dedication from you and our dedicated team.
PILLAR ONE - FITNESS
We give you the opportunity to be with a trainer 3-4 days per week with a new workout every day. Using the most cutting edge workouts available, we'll help you lose the fat, tone up, and see results. You'll be able to track your own progress to keep you from plateauing, pushing for improvement, and seeing results long after the 6 weeks are over!
PILLAR TWO - NUTRITION
You can't see a change in your body without changing what you put into your body. That's why we'll sit down with you to make your own custom meal plan, with a grocery list, that will be designed to fit your body, your schedule, and your preferences. We make adjustments each week to keep up with your needs and to guarantee results week-in and week-out. We make sure that we fit within a reasonable budget of less than $50 for your grocery list a week. Plus, with a designated grocery list, you spend less time in the grocery store and more time doing what you want to do!
PILLAR THREE - ACCOUNTABILITY
Your satisfaction is our priority which is why we'll make ourselves available to you even when you're not in the gym. We'll assign you a personal accountability coach that you can reach out to whenever you need help, advice, tips, or extra encouragement. We also make sure to proactively check-in with you weekly to keep you excited for the weeks to come and to make sure you recognize how much you've achieved!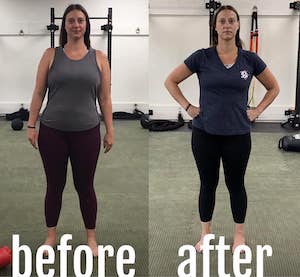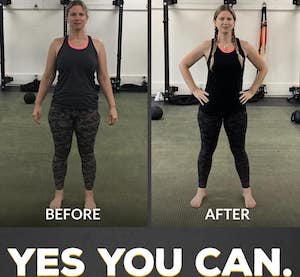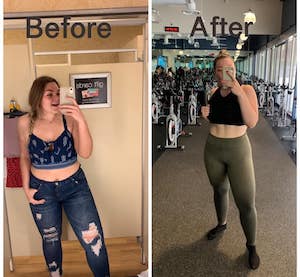 Sign Up Now! Spots Are Limited!
XplosiveFit is excited to offer this program to as many people as we can focus on! We are real people and we guarantee that this is the most successful transformation program you'll find in the West San Fernando Valley. We intend to give you amazing results, a great experience, and no obligation! We offer our 6 Week Challenge for FREE because we're so sure that you'll want to stay once you find out what XplosiveFit is all about!
Fill out the short form on your screen to sign up today!