Our Fitness Classes Offer Everything You Need To Revitalize Your Life
Are you tired of the same boring gym routine? Are you looking for a workout that will engage you, inspire you, and get you real results?
XplosiveFit has the fitness classes you need.
Our program incorporates both dynamic strength training through our unique Life & Move program, plus high-energy boxing through our Box & Flow classes. Each session is only 30 minutes, so you can fit in an intense workout in your lunch break or after work, and we have the results to prove that we're offering the highest-quality workout in West Hills. You'll receive and accountability coach to keep you fighting, nutrition counseling to give you the fuel you need, and the support you need to stay moving.
Just fill out the short form on your screen to learn more!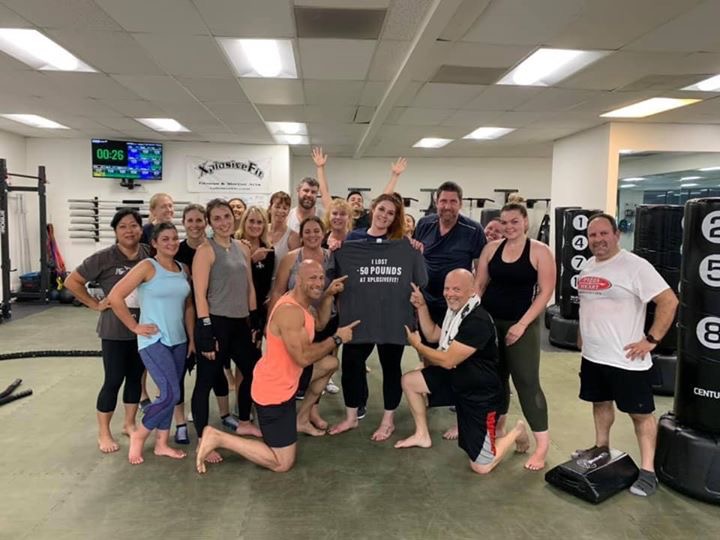 West Hills' Ultimate Fitness Classes Are Here
From day one, we'll give you the support and earnest accountability you need to find lasting success. Our Life & Move program will give you strength and conditioning training curated by our world-class coaches, so you'll develop lean muscle and functional fitness. Our fitness classes will also get you started on our patented Box & Flow program, which provides brief but intense cardio training by using the fundamentals of boxing to get you sweating. You could burn as many as 1,000 calories per hour!
Join us at XplosiveFit for fitness classes that will:
Torch calories, build muscle, & create a healthier lifestyle
Give you ongoing support & accountability from committed professionals
Provide personalized nutrition coaching to help you meet your goals
Fit into your schedule, no matter how hectic & busy

Sign Up For Our Fitness Classes Today & See Results In No Time
If you've struggled to attain the results you crave, our team at XplosiveFit can help. Our fitness classes offer comprehensive coaching, training, and support, so you can finally turn your dreams into reality. We've helped individuals from all over West Hills, Chatsworth, and Canoga Park develop robust, lifelong fitness... and you could be next!
Just fill out the short form on your screen to get started today!